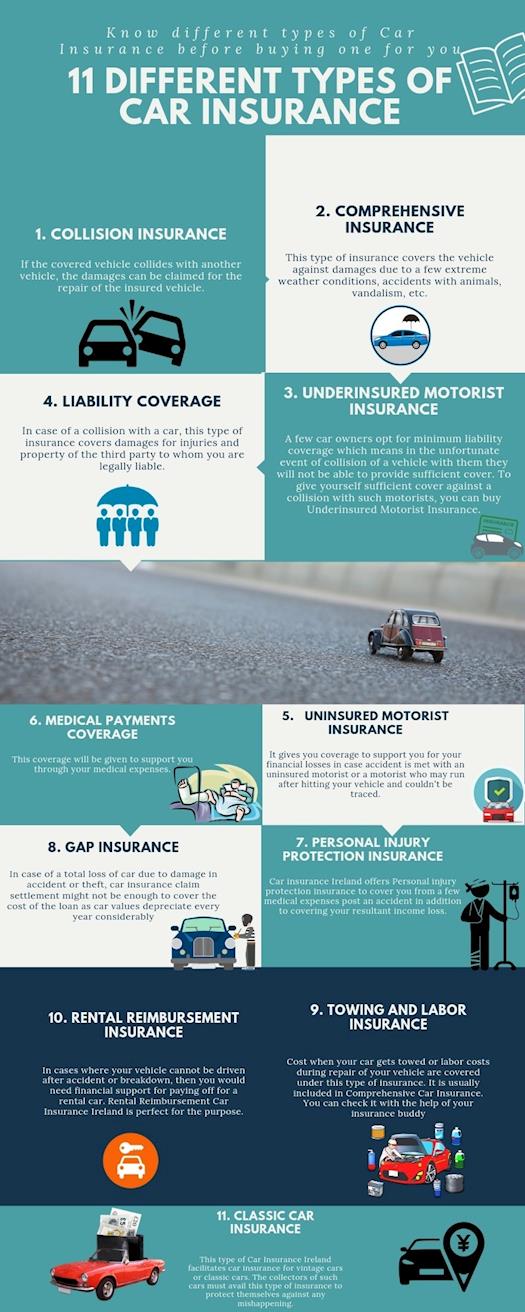 Cars are a luxury and a necessity too. Driving the car safely is more important for the well-being of the driver, passenger or a pedestrian walking on the road. Despite a good number of safety rules laid down by law and safety procedures followed by car manufacturers, road accidents in Ireland are increasing every year. As per studies in March' 2019, there has been a hike in road accidents by 30% in comparison with last year. This alarming rate of increase in road accidents needs serious attention by the drivers of the car to be responsible enough for their own lives, the security of their loved ones traveling with them, the safety of passengers traveling in public conveyance and for people walking alongside roads. All the drivers must be very cautious while driving keeping in mind that they are responsible for many lives associated with them.
The drivers must avoid major causes of accidents. As per studies, it is found that drunk driving is one of the major cause of accidents, so the drivers must not drink before driving. Talking on a mobile phone is another major reason of a road accident in Ireland. Thus, the drivers must not talk on the phone or surf other things on the phone while driving. It is always better to park your car at an appropriate place and then attend to calls or look for a route map on a phone. The passengers traveling in a car also have a responsibility similar to the drivers. The people traveling in the car must ask the driver not to use a mobile phone while driving and the passengers can avoid sitting in the car of a drunk driver. Furthermore, the drivers and the passengers should wear seatbelts positively on every drive as a safety measure against road accidents. Another vital thing that no driver shall ignore is taking car insurance.
In legal cases, the third-party claims are also met by the insurance companies if you have opted for the same while buying your car insurance. Mobile homes, vans, and caravans must also be insured for complete protection of the driver and related people. Vehicle insurance is all the more important for people involved in the motor trade as their cars are more prone to accidents because those cars are rented out and run on roads more often and roughly than private cars. A motor trade owner must protect himself, his drivers, his cars against expenses on damages and injuries caused due to an accident and third-party claims arising thereof. The best protection for the motor trade business is an appropriate insurance cover. Insurance cover facilitates monetary support not only for road accidents but also for meeting regular maintenance expenses of the vehicle, vehicle breakdown expenses, car/hotel rental charges in case of car breakdown, etc.
To meet the various insurance requirements of drivers, vehicle owners, motor trade business, etc., numerous insurance plans exist with every insurance company. At times, it becomes difficult to select an apt insurance cover for your particular requirement. In such cases, companies like Britton Insurance lend you a helping hand. They assign their customers a dedicated buddy who help you choose the best insurance cover fitting your requirements. They also facilitate to add on to your existing insurance policy anytime through their website by creating your personalized insurance account. Besides car insurance, you can avail other insurance solutions also with them, for example, farm insurance, house insurance, mobile home insurance, business insurance, etc. Their happy and humble staff eases your insurance experience considerably. Their 24*7 support and prompt response are added benefits. Buying and renewing an existing policy with Britton Insurance is also very convenient through their website. So, you do not have to worry about going here and there for purchasing or renewing insurance cover. The best part of hiring Britton Insurance for your any insurance requirement is that claims made to them are cleared soon. All the above is given at the best possible quotation given by them thereby making Britton Insurance a perfect choice for seeking insurance cover and safeguarding yourself and your vehicle like car insurance, caravan insurance and mobile home insurance. So, seek an insurance policy with Britton Insurance and drive your vehicle safely without any tension in your mind.
Check Out This Related Video:
Author:
| | |
| --- | --- |
| | David Clarke |
Viewed:
1 View
Check Out All Of Car Insurance Ireland's Videos, Images, and Blogs!
Comments:
| | |
| --- | --- |
| Posted By: | Car Insurance Ireland |
| Location: | Donegal, Donegal |
| Storeboard City: | Dublin, Ireland |
| Phone: | 0749721304 |
| Description: | Car insurance is also known as Auto or Motor insurance is done to protect your vehicle from unforeseen risks. It basically provides protection against the losses incurred as a result of unavoidable instances. Car insurance is required for drivers in ... |
| Website: | http://www.brittoninsurance.ie/car-insurance.html |
| | |